Discovering a TRC in an Undiscovered Destination.
The TRC network has gotten a little broader with the addition of Vida Kolobraric, a luxury home specialist from Zagreb, Croatia. Lacking the structure of an association, Vida is working to connect with professionals through European groups and luxury home specialists.
"I would like to be recognized as a professional and respectable agency which provides an individual approach to each client," says Vida.
Discover Croatia.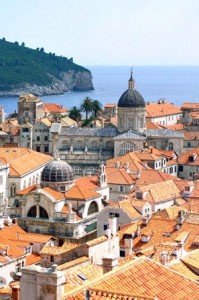 Whether the Istrian peninsula in the northwest with its Tuscany-like countryside or the southern Dalmatian coast with inhabited islands Brac and Hvar and the UNESCO World Heritage City Dubrovnik, overseas buyers find lots to love in Croatia. Many foreign buyers first discover Croatia as a tourist. Between Jan. and Aug. 2012, almost 10 million tourists (a 4.2% increase over the same period 2011) visited the country. Data from the European City Tourism Monitor shows that Zagreb saw a 17% increase in international overnight visitors for Jan.-Apr. 2013. Germany sends the largest number of visitors (21.3%), followed by Slovenia (12.9%), Austria (9.2%), Czech Republic (8.4%) and Italy (5.7%).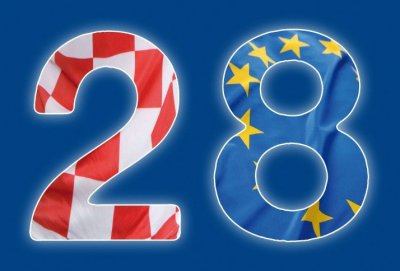 EU Membership.
Croatia is set to become the 28th European Union member state on July 1, 2013. Since Croatia applied for membership in 2003 both the country and the EU have experienced an economic downturn. EU membership could, in the short-term, worsen the situation for Croatia, although Croatian president Ivo Josipovic is confident that the resulting EU trade and investment will outweigh any downsides. In a recent speech EU Commissioner Štefan Füle outlined the positive impact of trade between new and old EU states and the resulting job/market growth
For full details read the complete Article at
http://hosted-p0.vresp.com/615510/de06487032/ARCHIVE
I know Vida personally, she was in my TRC class. You can not find a better, harder working, well informed TRC agent in all of the former Jugoslavian Countries. Especially in beautiful Croatia. This will be your best contact there for Relocation, second and vacation Homes and Investment. Network and do business with her. Refer your buyers interested in the area to hear. you will all be [pleased with the results.. She will be sure to send you a referral fee, after a successful transaction!